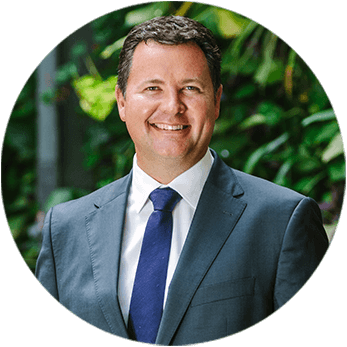 Bradley Beer
Chief Executive Officer
B. Con. Mgt, AAIQS, MRICS, AVAA
Bradley Beer joined BMT Tax Depreciation in 1998 as a quantity surveyor before becoming a director and shareholder in 2002. Since then, he has been instrumental in building BMT from the ground up and became Chief Executive Officer in 2015.
As CEO of the largest and most trusted quantity surveying firm in the country, Bradley is dedicated to driving growth within the business. BMT continues to be a market-leader, having completed over 700,000 depreciation schedules and employing more than 200 staff Australia-wide.
Bradley is a proud member of the Australian Institute of Quantity Surveyors, the Royal Institute of Chartered Surveyors and the Auctioneers and Valuers Association of Australia. This allows him to contribute to and access the latest information within the quantity surveying and property industry.
His knowledge as both a quantity surveyor and property investor means he is a highly sought-after speaker. Bradley regularly features in national events, conferences and the media to share his knowledge with the wider property investment community.
Connect with Bradley: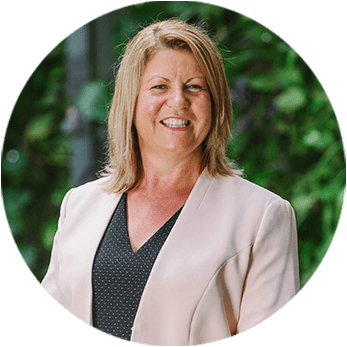 Leanne Goodchild
General Manager
Credit Licence, Member FOS (Financial Ombudsmen Service), Diploma Frontline Management, Credit Analysis & Lending
Leanne Goodchild joined BMT Tax Depreciation as General Manager in 2003 following years of experience in the finance and banking industries. With extensive knowledge and skills in managing large business accounts, Leanne was pivotal in transforming BMT into the successful business it is today.
After years of dedication and leadership, Leanne became a director, partner and shareholder of BMT in 2015. She continues to provide advice, business support and strategic planning on a day-to-day basis, helping BMT to adapt and evolve to meet the needs of clients Australia-wide.
Along with her professional achievements, Leanne has qualifications in frontline management, credit analysis and lending and is a member of the Financial Ombudsmen Service.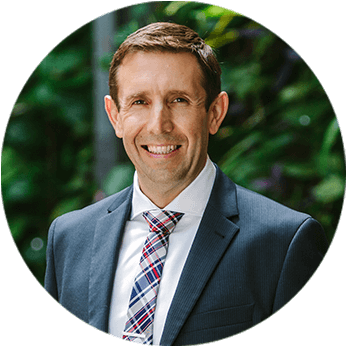 Nol Petrohelos
Associate Director
B. Con. Mgt. AAIQS, JP
Nol Petrohelos joined BMT Tax Depreciation in 2001 after completing a Bachelor of Construction Management. His commitment to professional and business development saw him promoted to an Associate in 2002. In this position he was responsible for the management of BMT's business development, marketing and quality assurance teams.
As the business continued to grow, Nol's extensive experience in property depreciation, quantity surveying and strategic planning proved invaluable. He became Associate Director of the company in 2006.
With a strong focus on BMT's Australia-wide customers and more than 200 employees, Nol's leadership continues to support BMT's success as a market-leader. On a day-to-day basis, Nol leads multiple departments within the business and ensures all depreciation services are performed and completed at a high standard. He is instrumental in driving sales, implementing marketing functions and facilitating internal and external collaboration.
His extensive industry network has seen BMT form strong alliances with well-respected alliances nation-wide. Nol has helped establish and foster relationships with key market referrers and continues to add value to all BMT partnerships.
Nol is a member of the Australian Institute of Quantity Surveyors and has featured as a speaker on national programs like Your Money, Your Call.